Advanced Dental Services & Technology – Clarendon Hills, IL
Keeping Dentistry Patients Relaxed & Confident in their Dental Care
Many people postpone dental work because they dread visiting the dentist. We understand dental phobia, and we work to develop a rapport with our dentistry patients so that they feel safe and comfortable in our care. By forging a strong bond with each dental patient, Dr. Hong has helped many people overcome their fears and achieve strong, healthy smiles. You deserve dental care you can trust and a fantastic smile to share with the world. The dentistry patient comforts and advanced dental servies and technology in our Clarendon Hills, IL dental office helps us gather accurate information, display treatment options, and assess your oral health.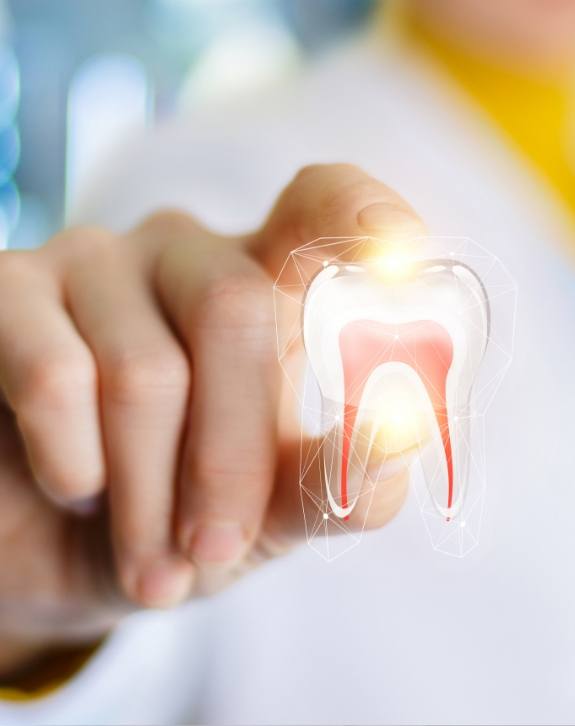 Intraoral Cameras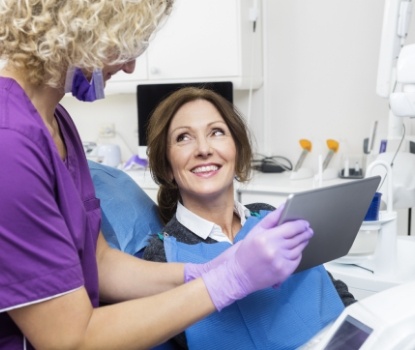 People seldom have a clear idea of the actual status of their dental health, which is why we use intraoral cameras. The dentist or hygienist will start by inserting a pen-sized, camera-tipped wand into your mouth. Covered with a disposable plastic sheath for contamination prevention, the wand simply takes pictures of the inside of your mouth and transmits the images to our computer screen. From there, our dentist can point out problem areas and explain his recommendations for treatment, so you'll become an informed partner in your dental care instead of a clueless bystander.
All-Digital X-Rays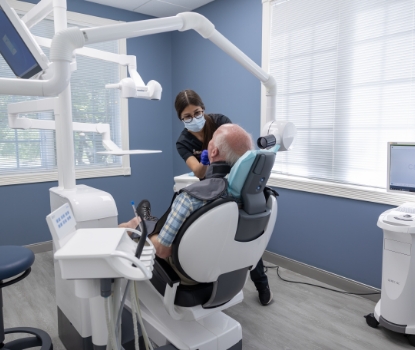 Dental X-rays of the past would not only make use of harsh chemicals, large development rooms, and require unnecessary amounts of radiation to produce, but they often took a very long time to create. Nowadays, digital X-rays are largely the norm, and that's no different at Clarendon Hills Dental. Not only can we provide detailed X-rays of your teeth and jaw in a matter of minutes, but we can reduce radiation emissions by up to 85% along the way.
3D Cone Beam Imaging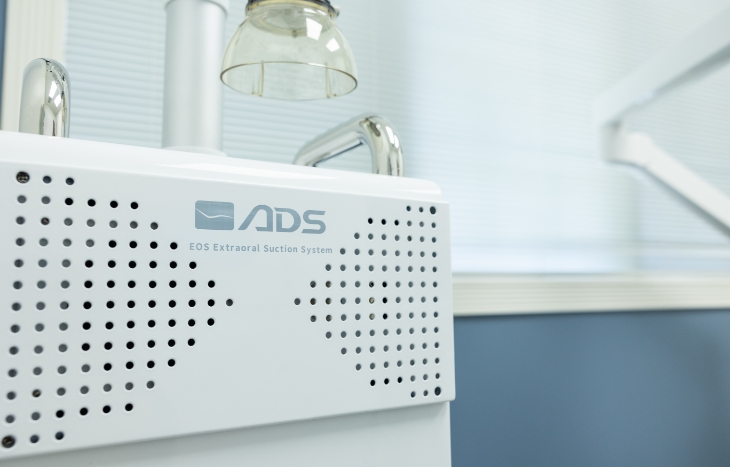 The use of cone beam scanners has become increasingly common in the dental world for a number of reasons. First, 3D scans using the Dentsply Sirona CBCT device provide our team with far more information about your unique oral structures. This allows us to create more detailed treatment plans for certain procedures, including dental implant surgery, TMJ therapy, and more. Second, it enables us to make treatments more predictable, ensuring a better outcome for your specific case.
CEREC Same-Day Dental Crowns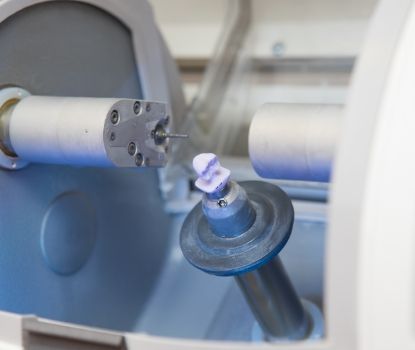 Need a crown to restore strength to a weak, worn, or broken tooth, but you don't have time for two separate dental visits? Dr. Jason Hong proudly offers CEREC dental crowns, which are designed, milled, and placed in a single visit. We start by capturing 3D images of your tooth using our digital impression system. Then, Dr. Hong will use the CEREC machine to mill a beautiful, durable crown in our dental office in about one hour. After your crown has been designed, we'll permanently place your restoration, and you'll leave our dental office with a happy, healthy smile.
Soft Tissue Laser Dentistry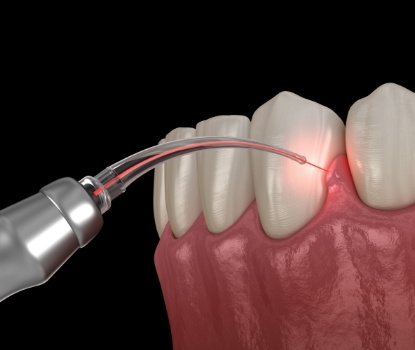 The Biolase iLase is a small, handheld device specifically designed to make treatments like gum disease therapy, gingivectomies, and other services related to the gum tissue easier and more comfortable to complete. Using a highly concentrated beam of light energy, dental lasers allow for more precise removal or modification of gum tissue while simultaneously reducing the amount of time needed for the gums to heal. With the trained and steady hands of our dentists, we can treat gum disease and remove excess gum tissue while retaining as much healthy tissue as possible.