Replacing Missing Teeth – Clarendon Hills, IL
How We Can Rejuvenate Your Smile
Have the empty spaces in your smile made you not as outgoing or confident as you used to be? Tooth loss can impact more than your social life; it can also lead to nutritional deficiencies since you have trouble chewing. Not to mention, your risk for gum disease, further tooth loss, and other oral health problems rises. At Clarendon Hills Dental, we offer a selection of personalized tooth replacements to give you a beautiful, functional set of pearly whites again. To learn more about how we can rejuvenate your smile, contact us today to schedule a consultation and review your options for replacing missing teeth in Clarendon Hills, IL!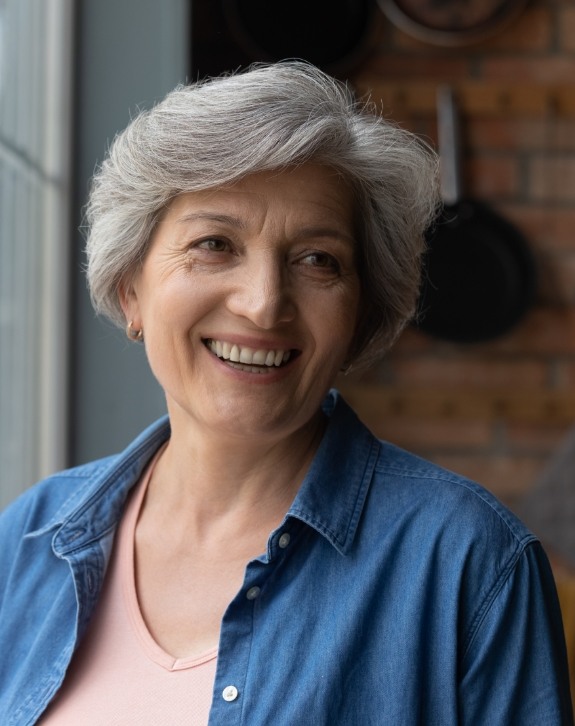 Why Choose Clarendon Hills Dental for Replacing Missing Teeth?
Dental Insurance Accepted & In-House Financing Offered
Dental Implants Placed & Restored in One Location
Fellow of the International Congress of Oral Implantologists
Dental Bridges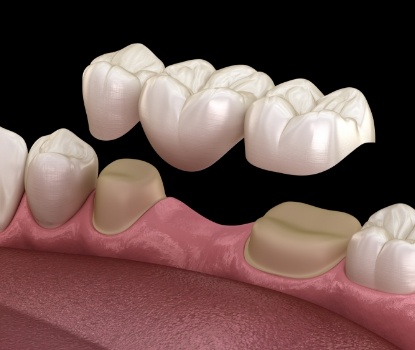 Missing teeth can negatively affect the appearance and function of your smile. When teeth are lost, remaining teeth may shift, altering a proper bite and increasing the risk for tooth decay.
Dental bridges fill in the spaces left by missing teeth to reestablish a healthy, solid smile. They can be used to replace single or multiple consecutive teeth depending on your needs. If you practice proper dental hygiene and schedule regular checkups, a dental bridge can last for years.
Dentures & Partials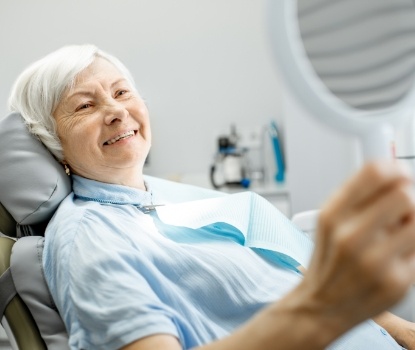 A smile just isn't a smile if it's incomplete. Missing teeth cause a host of problems, from difficulty speaking and eating to low self-confidence to jawbone deterioration. Advances in dental materials and technology have made full and partial dentures more lifelike and comfortable than ever. Partial dentures, commonly referred to as simply a partial, consist of multiple teeth on a gum-colored base and wrap around existing teeth using metal hooks. Alternatively, full dentures complete a top or bottom row of teeth, are mounted on a gum-colored base and rely on natural suction within the mouth to remain stable.
Dental Implants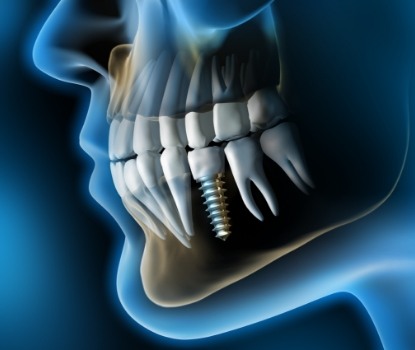 For patients interested in a nearly permanent tooth replacement, we often recommend dental implants. They're the only solution that recreates the entire tooth structure, from the root below the gumline through the crown above it. This gives dental implants longevity, appearance, and strength unmatched by anything except your natural tooth. Essentially, they'll look and feel so lifelike that you might even forget they're not your home-grown pearly whites!
Learn More About Dental Implants