Children's Dentist – Clarendon Hills, IL
Setting Young Smiles on the Right Path
Forming healthy habits at a young age is crucial for a person's lifelong wellbeing, and dental health is no exception. At Clarendon Hills Dental, our trusted cosmetic dentist in Clarendon, IL, Dr. Jason Hong, offers an array of children's dentistry services aimed at setting young smiles on the right path. From routine dental checkups to conservative cavity fillings, we'll make sure your little one enjoys a bright, happy smile and feels comfortable every time they step into our dental office. If it's time for your child's next dental appointment, call us today to schedule it!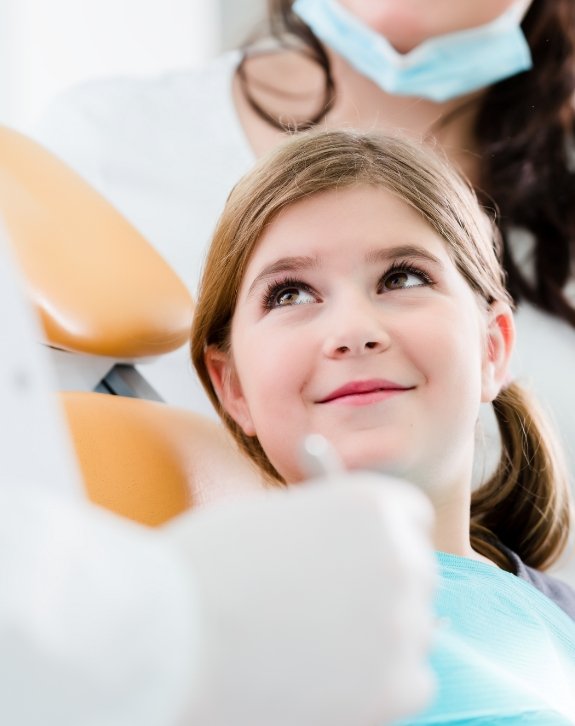 Why Choose Clarendon Hills Dental for Children's Dentistry?
Dental Office Open Every Other Saturday
In-Network with Many Leading Dental Insurance Providers
Dentist Experienced in Serving Children (and a Parent Himself!)
Dental Checkups & Teeth Cleanings for Kids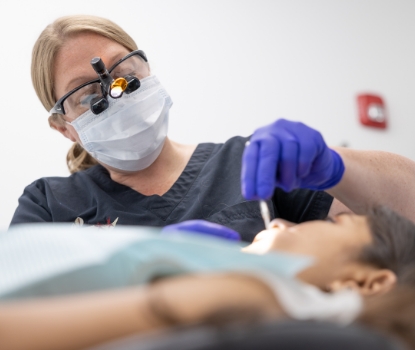 Prevention is a key component of a healthy smile, and this applies to children just as much as it does to adults. When you start bringing your son or daughter in for their six-month checkups, we'll be able to monitor the development of their teeth and jaws. We'll take note of any potential issues, and if we feel that your child needs early intervention, we'll stop the problem in its tracks. Additionally, we can guide you on helping your child establish and maintain good at-home oral hygiene habits.
Dental Sealants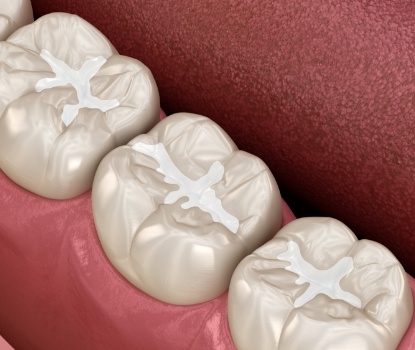 Because children often have a difficult time reaching back teeth when they brush, Dr. Hong or Dr. Lam may recommend dental sealants to help prevent cavities. Dental sealants are thin coatings that fill the grooves of molars. They block food particles and plaque from lodging in crevices and causing tooth decay. To place dental sealants, we simply clean the teeth, paint a thin layer of the coating on the teeth, and harden the sealants with a curing light.
Fluoride Treatments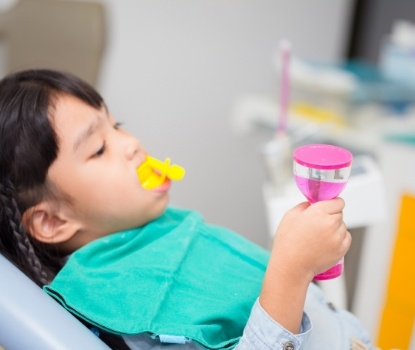 Children's teeth have a higher risk of decay than adults', but regular fluoride exposure can combat that. This mineral fortifies tooth enamel, greatly decreasing the risk of cavities while also making them less susceptible to breakage. Fluoride can even help a child's developing permanent teeth become stronger, leading to a lifetime of better oral health. If your little one isn't getting enough fluoride from their toothpaste and drinking water, we can paint a fluoride gel onto their teeth after their routine cleaning.
Tooth-Colored Fillings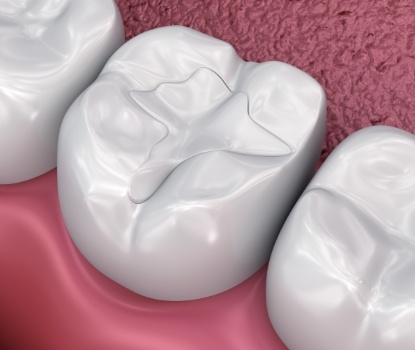 In the past, dark, metal fillings were the only option for repairing tooth decay. Today's dentistry allows us to repair cavities with tooth-colored fillings, which match the color of your natural teeth. Unlike amalgam fillings, composite resin tooth-colored fillings contain no mercury. While metal fillings can change shape over time, composite resin fillings bond to the tooth, creating additional strength and protecting against decay. Because they are a minimally invasive procedure, tooth-colored fillings allow us to leave more of your natural tooth structure intact.