Invisalign Clear Aligners – Clarendon Hills, IL
A Clear Path to the Smile of Your Dreams
Do you think that a straighter smile is only possible with metal wires and brackets? If so, you might be hesitant to pursue orthodontic treatment because you don't want to sport a metal mouth. Well, you'll be happy to know that these days there are more solutions than ever before to achieve your smile goals! At Clarendon Hills Dental, we offer Invisalign to help you discreetly and comfortably move your pearly whites into proper alignment. To find out if this solution is right for you, simply keep reading or schedule a consultation today.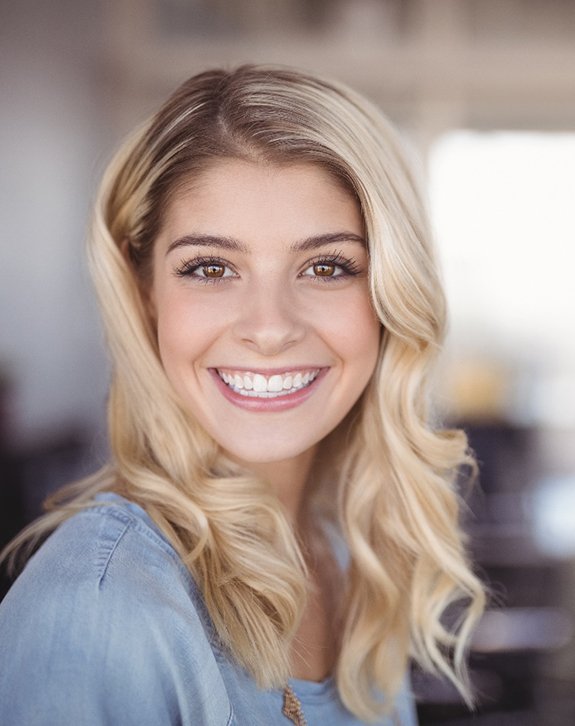 How Invisalign Works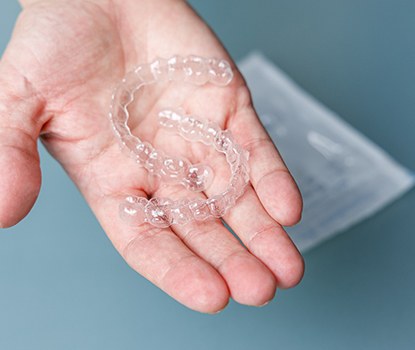 Traditional braces move the teeth into their desired position by fusing brackets onto the surfaces of each tooth and using a wire to add pressure onto certain parts of your smile. Meanwhile, Invisalign uses a series of clear aligners to shift your pearly whites into their proper position. Each set is worn for at least 22 hours a day for a predetermined amount of time, usually about two weeks. Throughout your treatment, you'll visit our office regularly for checkups to ensure everything is moving correctly.
Indications for Invisalign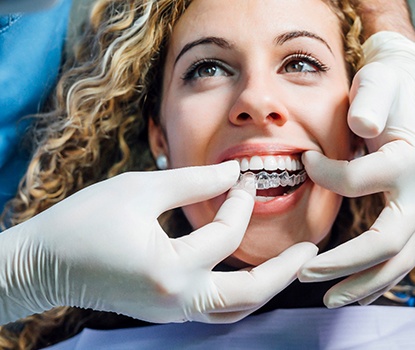 Invisalign has become an incredibly popular solution in recent years because it can address multiple orthodontic issues. Some of those are:
Crowded Teeth
Overcrowding is one of the most common concerns that patients have. Not only can it negatively impact the look of your smile, but it can make it difficult to stay on top of your oral hygiene. Fortunately, Invisalign clear aligners can guide your teeth into their properly aligned positions.
Gaps Between Teeth
Having gaps in your smile doesn't just look unsightly. It can increase your risk of certain oral health issues, like decay and gum disease, because food particles can easily become trapped in these spaces. Invisalign solves the problem by gradually closing these gaps.
Bite Alignment
Underbites, overbites, and crossbites are different types of bite issues. If they're not addressed, they can lead to premature wear, chronic teeth grinding, and other complications. The good news is that Invisalign is more than capable of fixing bite problems!
Benefits of Invisalign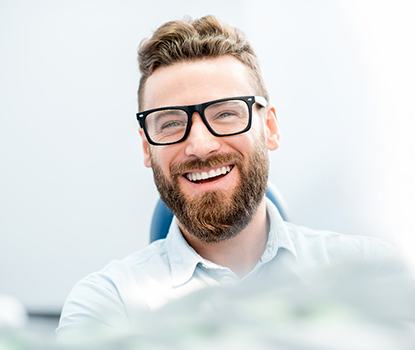 Over the past two decades, Invisalign has helped millions of patients transform their smiles into one they're proud of. It continues to be a popular solution because of its many benefits, such as:
Shorter average timeline
Virtually invisible appearance
Easier maintenance
No dietary restrictions
Fewer check-in appointments
How Much Does Invisalign Cost?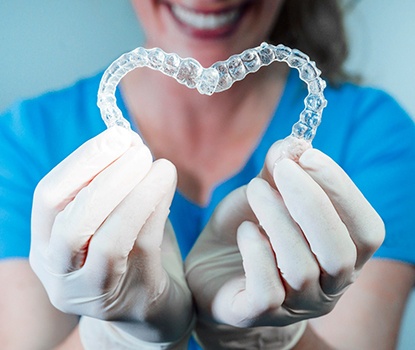 Before moving forward with the Invisalign process, you likely want to know how much it'll cost. Well, it's impossible to provide an accurate estimate until you've had a consultation. Since every case is unique, you'll need to see us to get a price quote. Don't worry – we'll explain which factors affect the total cost and walk you through your financing options.