Gum Disease Treatment – Clarendon Hills, IL
Renew Oral Health After Gum Disease
Up to 80 percent of the population unknowingly has some form of gum disease. Characterized by a persistent bacterial infection surrounding one tooth (or several), gum disease causes little discomfort and produces few obvious symptoms in the early stages. When periodontal disease is not treated, it will spread and compromise the gums, teeth, and bone. It can also lead to heart disease and strokes, as well as diabetes and pregnancy complications. We offer gum disease treatment for Clarendon Hills, IL dental patients, so don't wait to give us a call!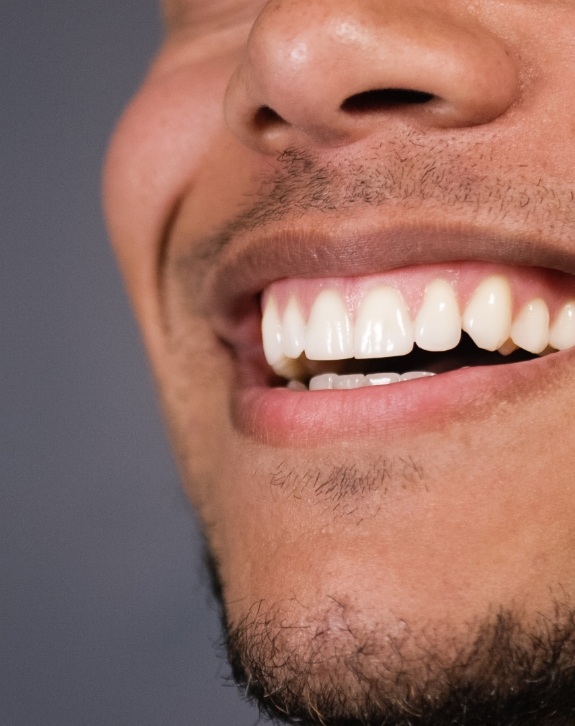 Why Choose Clarendon Hills Dental for Gum Disease Treatment?
Early & Late Dental Appointments
Modern Dental Office Equipped with Latest Technology
Experienced Dentist with a Conservative Approach to Treatment
Scaling & Root Planning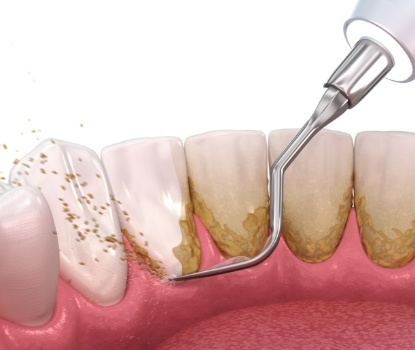 To prevent advanced gum disease from progressing, we'll need to remove the harmful bacteria that has built up around and beneath the gum line. Typically, this entails a two-pronged procedure known as scaling and root planing. First, we use specialized dental instruments to clear away the plaque and tartar deposits on your teeth. Then, we smooth out the rough, exposed surfaces of your tooth roots, which prompts your gums to reattach to your teeth while making it more difficult for bacteria to adhere to these surfaces in the future.