Dental Implants – Clarendon Hills, IL
Restoring Your Smile & Boosting Your Quality of Life
Do you have one or more gaps in your smile? Research has indicated that people who have lost teeth are generally not as healthy as those with full smiles. Dental implants offer solid, natural-looking replacements for missing teeth. Not only do they last several times longer than dentures and dental bridges, but they help you eat with ease and smile with confidence. Dr. Jason Hong would love to secure your smile's future with dental implants at our Clarendon Hills, IL dental office.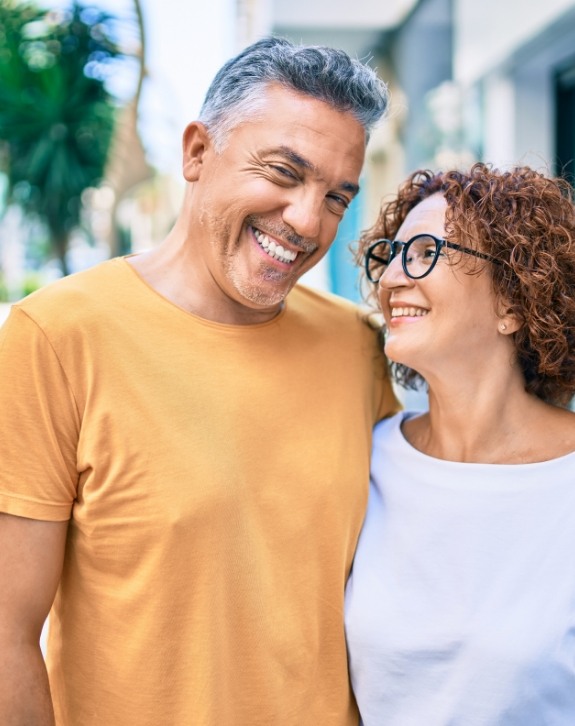 Why Choose Clarendon Hills Dental for Dental Implants?
Dental Implants Placed & Restored in One Location
Fellow of the International Congress of Oral Implantologists
In-Network with Multiple Dental Insurance Plans
What Are Dental Implants?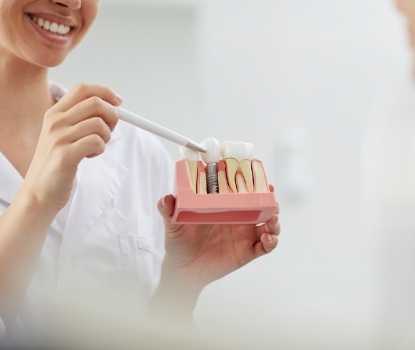 Made from titanium, dental implants are small, screw-shaped posts that are permanently positioned into the jawbone to replace both the visible portion of the tooth (the crown) and the hidden root structure. Because titanium is biocompatible, the implant promotes the growth of new bone tissue in the areas where it is placed. The jawbone then grows around the post until it is as firmly embedded in the bone like the roots of your natural teeth. When this process is finished, we place a metal connector called an abutment on top of it. The abutment allows us to secure a dental crown, bridge, or denture to complete your smile. Ultimately, you end up with replacement teeth that look and feel just like your real ones!
The 4-Step Dental Implant Process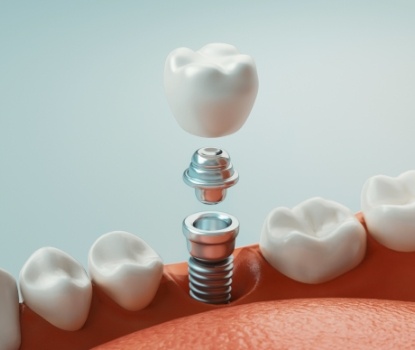 Often, general dentists have to refer their patients to a specialist for the surgical placement of dental implants. That's not the case at our dental office. Dr. Jason Hong is a Fellow of the International Congress of Oral Implantologists, meaning he can conveniently perform every step of the treatment right here in our dental office!
Getting dental implants requires a greater number of appointments than other tooth replacements do, but their long-term benefits are worth waiting for. Every patient's treatment is slightly different, but here are the four basic steps you can expect in the dental implant process.
Initial Dental Implant Consultation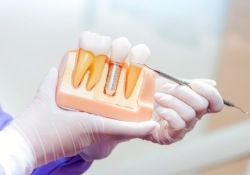 Every case begins with a consultation with our team. This appointment is important, not only so we can learn more about your goals and needs but also so we can thoroughly examine your mouth. If we find any problems that could interfere with your implants, such as gum disease, we'll resolve those issues first so that you're set up for success. During this meeting, we can also give you a tentative schedule and quote for your treatment, giving you a clear idea of your expected costs.
Dental Implant Surgery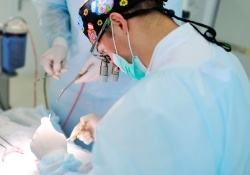 Once you've decided to move forward with dental implants, we'll give you a local anesthetic so that you'll be completely comfortable throughout the entire procedure. When you're ready, we'll make a small incision in the gums. Then, we'll surgically place the titanium implant post, which usually looks a bit like a screw, into the jawbone. Finally, we'll close the gums again with sutures.
Dental Implant Osseointegration & Abutment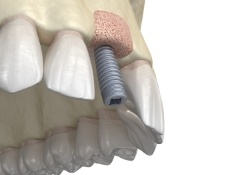 For several months following the placement procedure, while you go about your normal life, a critical process called osseointegration occurs. Basically, the post stimulates new growth in the jawbone, which surrounds the post until it is firmly in place. At this point, we can place the abutment, or piece that connects the post to the restoration, by reopening the gum tissue and putting the small piece in. The gum tissue then heals around the abutment over the next few weeks.
Delivery of Dental Implant Restorations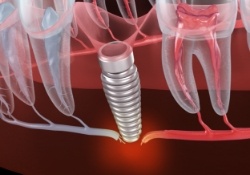 Soon after we put the abutment in position, we can work on creating your custom restoration, which is designed to resemble natural tooth enamel. On the day we place your restoration, we may need to make some final touches to ensure a perfect, comfortable fit. Then, using dental cement, we'll attach the restoration to the abutment, meaning you'll walk out of our dental office with a fully functional, natural-looking smile!
Benefits of Dental Implants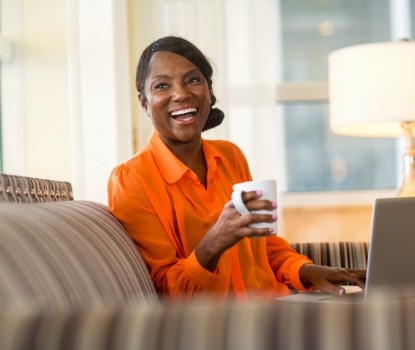 When comparing tooth replacement options, we urge you to consider dental implants. They are able to do the following:
Act as your natural teeth, restoring your full chewing ability and confidence in speech.
Prevent bone loss by replacing the tooth root with a post that stimulates the jawbone.
Can prevent facial sagging and premature aging by keeping the jawbone strong and youthful.
Keep neighboring teeth stable so that you don't have to worry about a shifting smile.
Can last for decades when you practice proper oral hygiene and visit a dentist for regular checkups.
Who Dental Implants Can Help?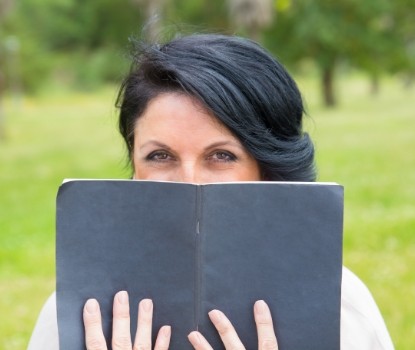 Dental implants are not just for replacing a single missing tooth. From one noticeable gap in your smile to the entire arch replacement, you can talk to Dr. Hong about how dental implants can help.
Missing One Tooth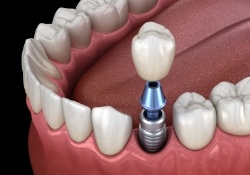 Single tooth implants provide outstanding support to an artificial crown, restoring both the appearance and natural dental function of the missing tooth. Dental implants are the only tooth replacement solution that restores a tooth from the roots up.
Missing Multiple Teeth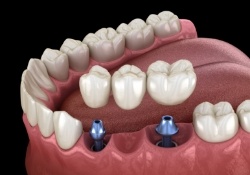 Traditional bridges attach to nearby healthy teeth with small clasps. Implant bridges, on the other hand, attach to one or more implants to remain firmly in place in the mouth. This modern dental prosthetic offers superior support and reduces pressure placed on artificial teeth by spreading it across the bridge.
Missing All of Your Teeth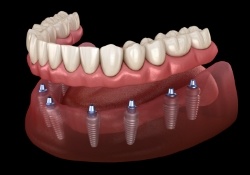 With implant dentures, a full arch of prosthetic teeth is secured directly to the jawbone by attaching to a few strategically placed dental implants. This creates a fit and security that traditional dentures simply can't match. You will never have to worry about your dentures slipping again!
Understanding the Cost of Dental Implants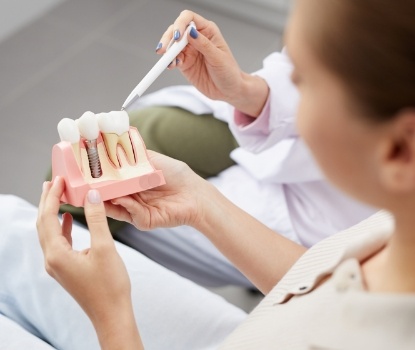 The cost of dental implants in Clarendon Hills varies because every smile is unique. Various factors affect the amount you'll pay, like the number of implants and any additional procedures. No matter the final price tag, dental implants are an excellent investment due to their long-lasting nature. Unlike traditional tooth replacement options, your new smile can thrive for decades. We will help you find the affordable solutions you need to complete your smile without straining your finances.