Preventive Dentistry – Clarendon Hills, IL
Caring for Your Family's Smiles
Nature only gives us one set of permanent teeth, so our dental team is dedicated to helping you preserve your smile for a lifetime. Our dental team believes preventive dentistry at our Clarendon, IL dental office is the foundation for optimal oral wellness. Our experienced dental hygienists perform all oral hygiene and periodontal treatment, which means they will care for all aspects of your oral health. Our goal is to develop personal relationships with our dental patients and become partners in their quest for lifelong oral wellness.
Why Choose Clarendon Hills Dental for Preventive Dentistry?
Knowledgeable and Trustworthy Dentist and Team
Exceptional Dentistry in a Modern Dental Office Environment
Advanced Diagnostic Dental Technology Utilized
Dental Checkups & Teeth Cleanings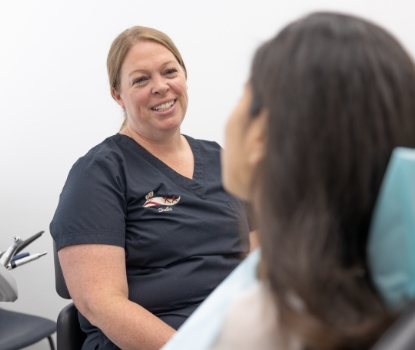 Regular dental checkups and cleanings are crucial to maintaining a healthy smile, and most people only need two a year. Our team will closely examine your teeth, gums, and other oral structures for minor issues you may not have even noticed yet. This gives us the chance to treat them long before they would have caused you discomfort or pain. We'll also thoroughly clean plaque from areas of your mouth that you may have missed when brushing and flossing at home.
Nightguards for Bruxism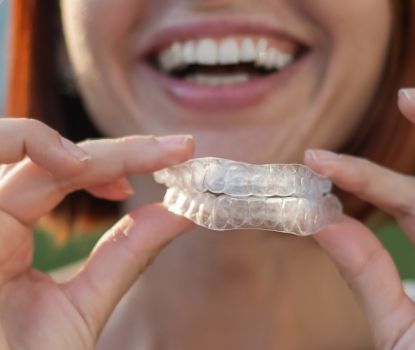 Some patients react to stress by grinding their teeth unconsciously during the day or, more commonly, while sleeping. The constant pressure and motion can harm teeth as well as muscles and tissues in and around the jaw. The condition, known as bruxism, can be remedied with a nightguard. With the help of our digital impression technology, we can create an oral appliance that fits your mouth exactly, ensuring the best fit, longevity, and protection possible.
Fluoride Treatments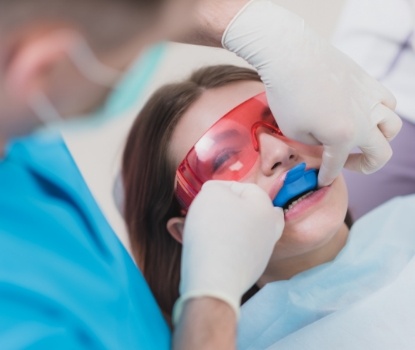 Fluoride is an interesting mineral because it attracts other minerals and strengthens tooth enamel. At your checkup, we can determine whether your teeth would benefit from a fluoride supplement. If we find that your teeth could use a boost, we'll recommend a simple solution: a fluoride mouth rinse available at our dental office! One quick rinse, and your teeth will have a better chance of staying healthy. We are happy to offer supplemental fluoride treatment for patients of all ages.
Oral Cancer Screenings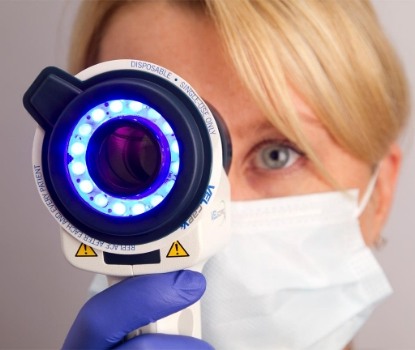 Our expert team members are able to detect the signs of oral cancer much earlier on than the average person, which is why we screen for this disease as part of your routine visits. If we find any unexplained lumps, persistent sores, or any other concerning signs, we'll organize for you to get a biopsy and a proper diagnosis, maximizing your chances of successfully treating the disease.