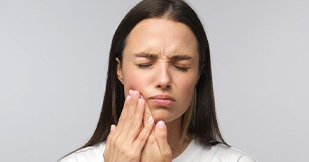 A surprise party may not be everyone's cup of tea while winning the lottery is a surprise of the highest order, but at least both are on the positive end of the spectrum. Unfortunately, the world is full of bad surprises, as well. Look no further than a dental emergency.
Not only is it a negative experience, but there's also the element of needing to act fast to avoid further damage to your oral health. The thought of facing a dental emergency seems awful, but at least there are actions you can take to minimize the probability of it happening to you. Here are six tips from your emergency dentist in Clarendon Hills so you don't have to suffer from dental distress.
Be Aware of Any Pesky Dental Pain or Changes
A persistent toothache is a sign that something is wrong. Don't disregard it if the pain goes away, because a severe tooth infection can sometimes kill the nerve. It's worth visiting your dentist just in case it ends up making a difference. Be aware of any changes to your gums or oral tissues; a sore that isn't healing should be mentioned to your dentist.
Replace Your Toothbrush at Set Intervals
It's generally best to replace your toothbrush every 2-3 months but do it sooner if the bristles begin to look worn. If your toothbrush is too tattered, it will not effectively clean your teeth. Most electric toothbrushes have built-in wear indicators.
Don't Forget to Clean in Between Your Teeth
Dental floss is the most well-known option here, but you could also go with interdental brushes, soft picks, or a Waterpik. The problem with not flossing regularly is you are leaving about one-third of your tooth surfaces uncleaned, greatly increasing your risk of tooth decay and gum disease.
Reduce Your Sugar Consumption
Snacking on sugary foods increases the acidity in your mouth. The acid weakens your tooth enamel to set the stage for cavities. Even if you don't quit eating sweets, simply having them with your main meal instead of on their own is better for your teeth.
Get a Mouthguard If You Plan to Play Sports
Dentists see numerous injuries each year with people who were playing sports without a mouthguard. Even in practices, if there is a risk factor you should have your mouthguard in to avoid getting teeth knocked out. Mouthguards that are custom-made by dentists are comfortable to wear and don't obstruct breathing.
A Chipped or Cracked Tooth Necessitates a Dental Emergency
A damaged tooth needs to be repaired or it becomes quite vulnerable to bacteria that can trigger infection and decay. If the tooth is ignored, you could potentially require more extensive treatment down the line such as root canal therapy. Also, if you lose a filling, see your dentist promptly for repair.
It's only natural to brush aside a potential problem until it's staring you in the face, but actually being in an emergency situation is a position nobody wants to be in. If you do a great job with your oral hygiene and report any issues to your Clarendon Hills dentist as soon as possible, that will go a long way to helping you avoid a disaster later.
About the Author
Dr. Jason Hong earned his dental doctorate from New York University. He is a Fellow of the International Congress of Oral Implantologists, has a Master's Certification in progressive orthodontics, and is an Invisalign certified provider. If you ever find yourself in the unfortunate position of facing a dental emergency, you should see Dr. Hong as soon as possible. Schedule an appointment on his website or call (630) 789-1555.